Sheldon the Labrador retriever/golden retriever mix left service dog training because he was too distracted by scents, which led to him becoming an arson detection dog with the Saginaw Fire Department in Texas.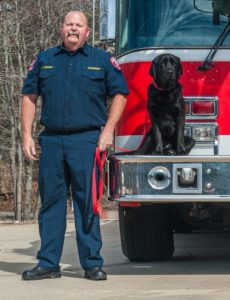 Sheldon proved this by trying again and again.
State Farm reports the Labrador retriever/golden retriever mix started training with Paws With A Cause in Michigan several years ago, but "failed out" due to his distractibility. As a result, he wasn't able to learn to do his service dog training tasks because of his strong desire to find things by sniffing them out.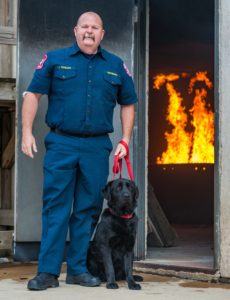 Sheldon learned how to turn his instinct to use his nose into a valuable asset shortly after leaving the service dog school. With the State Farm Arson Dog Program, the sharp-sniffing pooch soon learned how to sniff out accelerants and fuel during arson fires.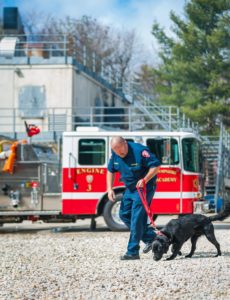 As a first-time accelerant detection canine for the Saginaw Fire Department in Saginaw, Texas, Sheldon has recently been assigned to Lieutenant John Tadlock. From the moment they started training together, the two developed an instant bond that grew into a close friendship.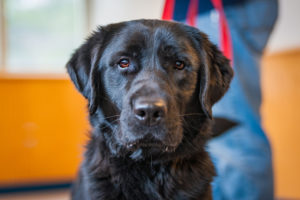 He works on Tadlock's training every day at home while off duty. In his golden years, Sheldon will enjoy his golden years surrounded by loving friends at Tadlock's house, where he will retire from his arson detection duties.
While working at a fire scene, Sheldon sniffs out accelerants that could indicate arsonists are nearby. State Farm's Arson Dog Program has just given him and Tadlock their annual certification, reports Fort Worth Star-Telegram. They look forward to many more years of success working together.
Over 425 dogs have been trained as part of the State Farm Arson Dog Program since 1993. In North America, there are currently 100 human-canine arson teams.