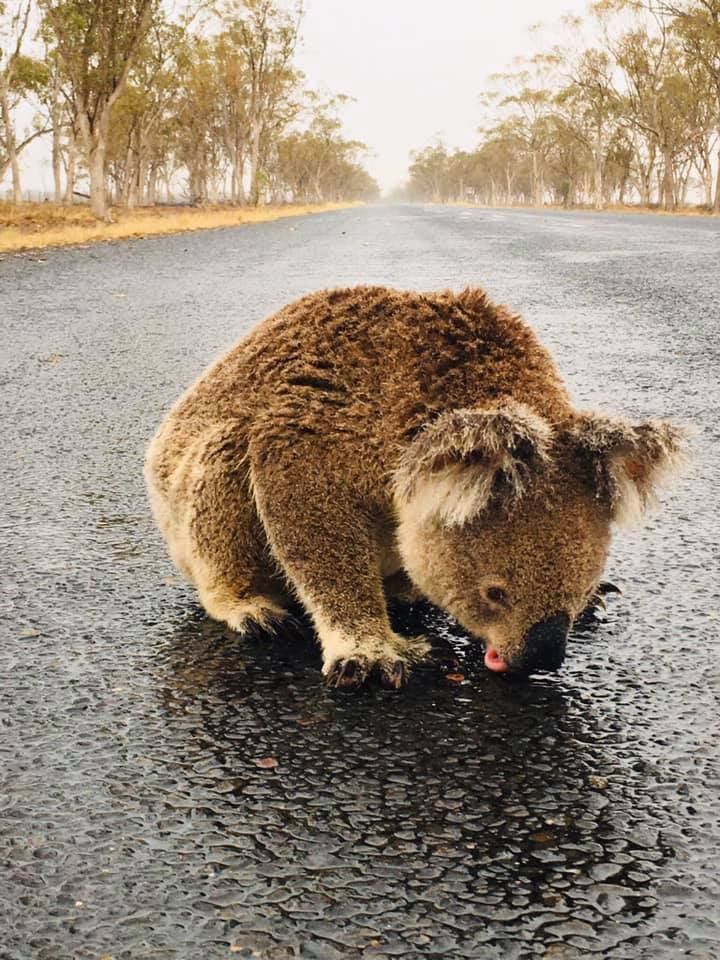 A few months ago, brushfires ravaged Australia and much of the wildlife population was affected. Many of their resources were depleted and it was hard to see any light at the end of the tunnel. Luckily, now that it's a few months later we know that the fires are extinguished and Australia is on the road back to recovery.
Around New South Wales and Victory, a heavy down pour put part of the fire at ease. Humans were not the only one's who were thankful, wildlife was too. This Koala was spotted in the middle of the road enjoying the down pour.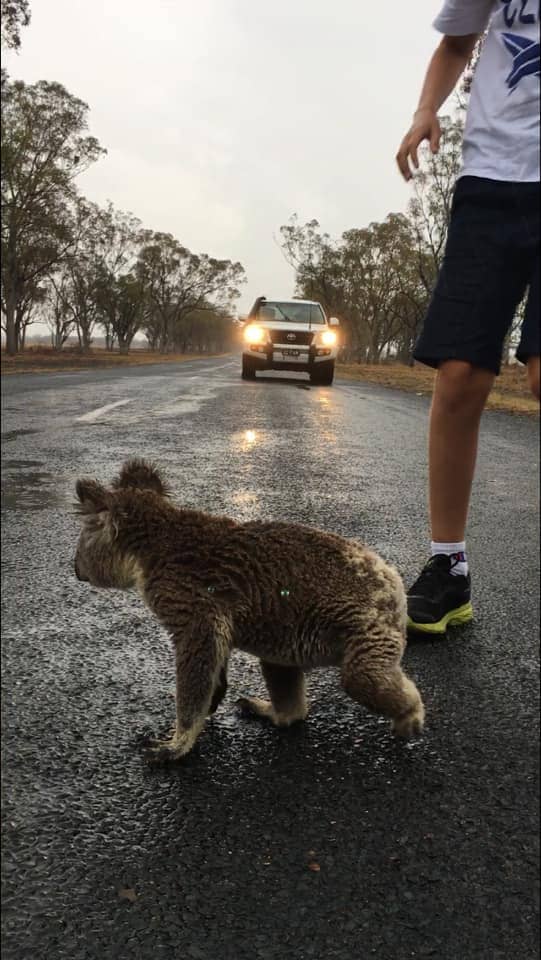 Pamela Schramm was on her morning commute to work when she noticed this small koala seemingly needing help. Pamela thought that the koala was lost and needed some care but it turns out he was just parched. When Pamela walked up to the Koala he began licking the ground in relief.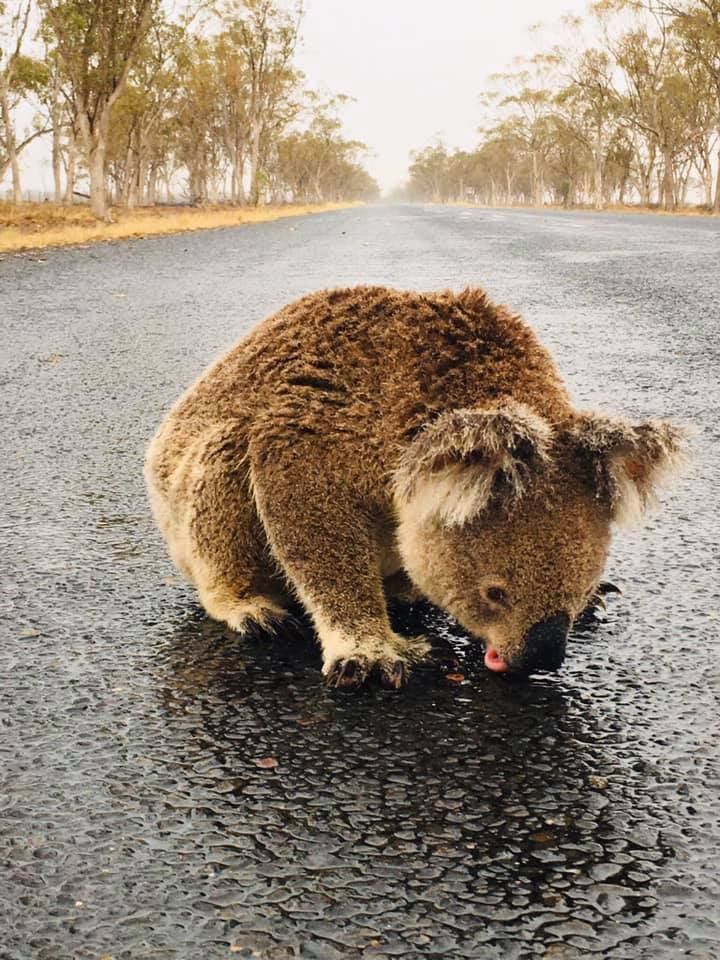 Pamela posted what she had witnessed on Facebook and she was delighted to receive such heartwarming messages back. Many of her friends and family who are from Australia were happy to see wildlife that wasn't injured and that could survive through this disaster. After the fires, it was hard to find any good news surrounding the wildfires.
?CUTE ALERT: The Schramm family were driving between #CroppaCreek and #Moree when they came across this thirsty koala doing its best to drink up rainwater off the road. ?: Pamela Schramm via @abclandline. @ABCRural @abcnews pic.twitter.com/C3LneXsSUC

— Amelia Bernasconi (@millbernasconi) January 16, 2020
In addition to posting about the light at the end of the tunnel during the wildfires, it brings awareness to drivers. This post shows that drivers in her community should be more aware of animals crossing the road. We are thankful that Pamela saw this cute koala crossing and shared it with the world!