Paul Robertson and his faithful companion Percy the cat are a dynamic duo. He is a truck driver who loves his job but doesn't like being so lonely. Paul adopted his first cat many years back, his name was Howie. They did many miles together and grew inseparable. Unfortunately, Howie passed in 2017.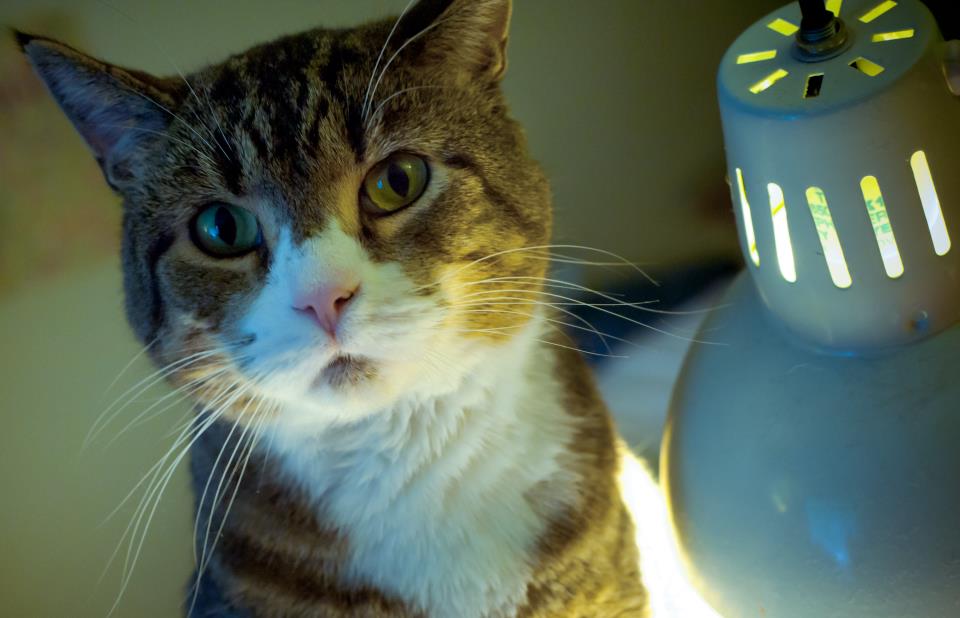 Then as time passed, Paul knew it was time to find a new furry companion for the road. Just like how he found Howie, Paul decided to go to a shelter near his home. He hoped to give another stray cat a loving home. Luckily, at the shelter this is where he found his new feline friend Percy.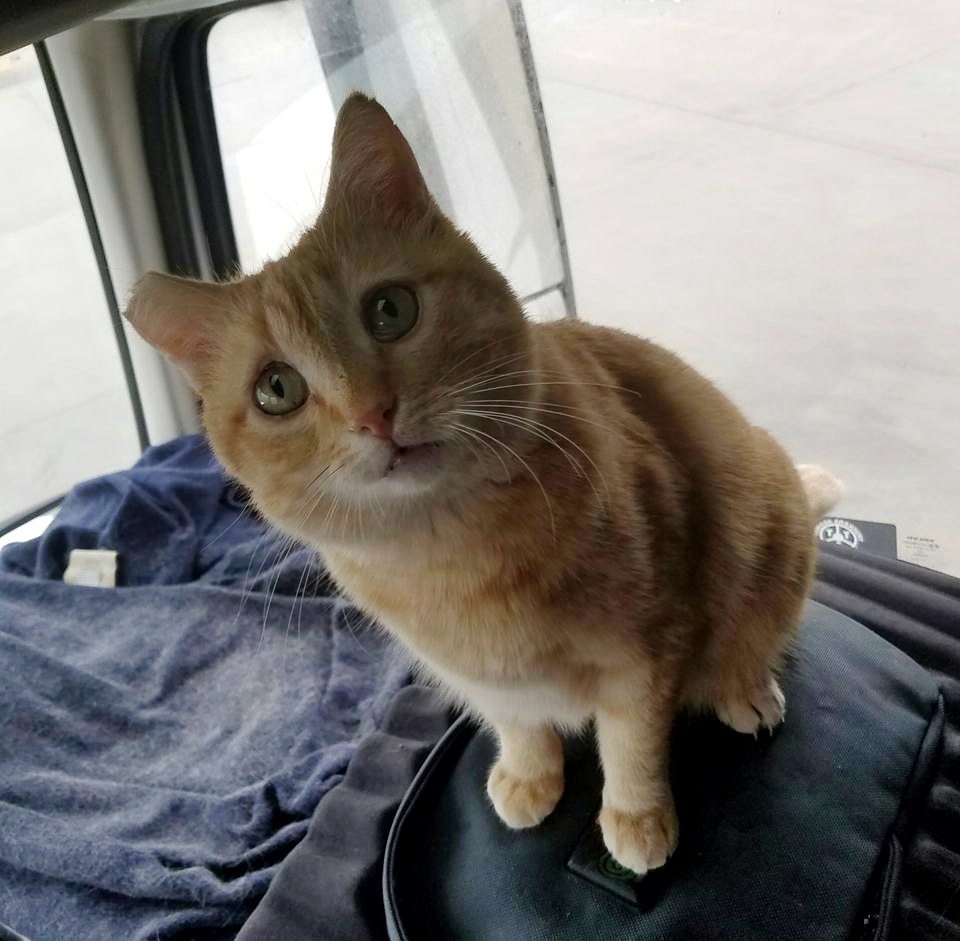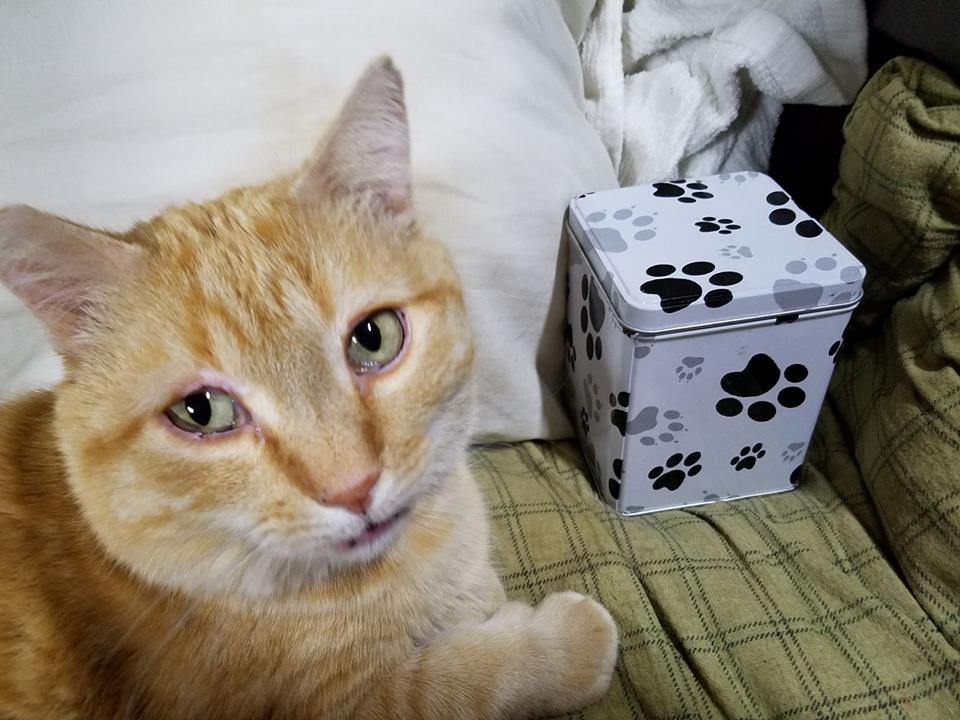 Due to a few brawls on the street, Percy's eye had a slight injury in addition he also had a missing tooth. Percy has been through a lot but Paul knew he was the right cat for him. It turns out that Percy is as sweet as can be and is always willing to go with the flow.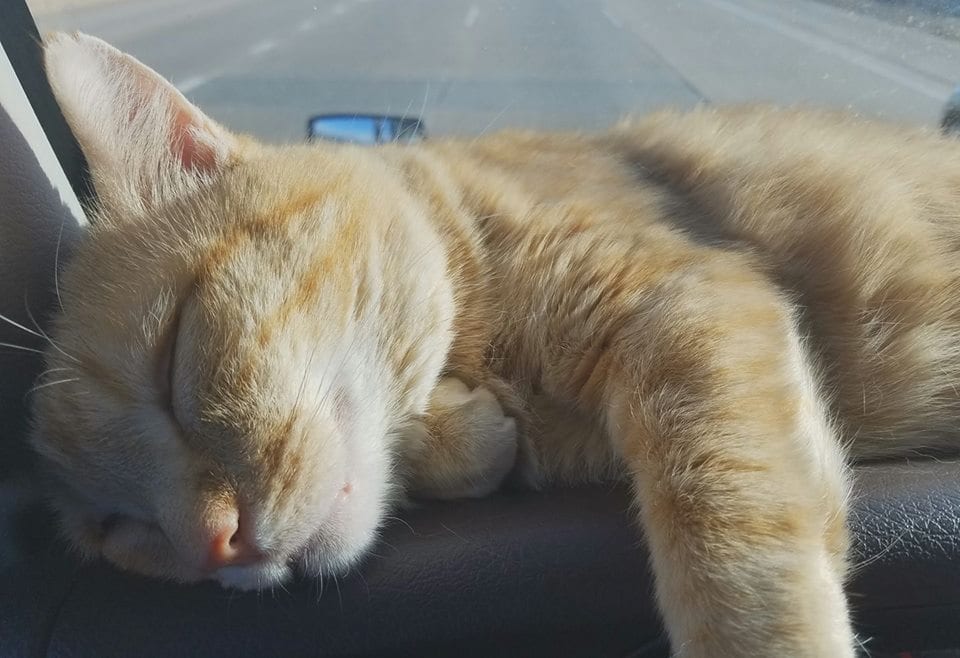 Percy ended up being the perfect companion for Paul because he loves laying in the sun by the truck window and gazing out the window as they drive past the rows and rows of fields. They work together well as a dynamic duo and they love each other like family.
Paul knows that throughout anything that he always has Percy to make his day, and vice versa! They have both brought each other lots of laughs and comfort through the long days of driving. We are so happy for Paul and Percy, a true truck driving dream team!