It's hard and nearly impossible to get through life without a best friend. Sometimes, best friends are the like 2 peas in a pod and sometimes opposites attract. In this case, a dog and a pigeon form a friendship to help each other get through their unique situations.
The story between Herman the pigeon and Lundy the puppy is a bond that can't be broken. Both of these animals have impairments, Herman cannot fly and Lundy cannot walk. But this doesn't stop them from enjoying life side by side.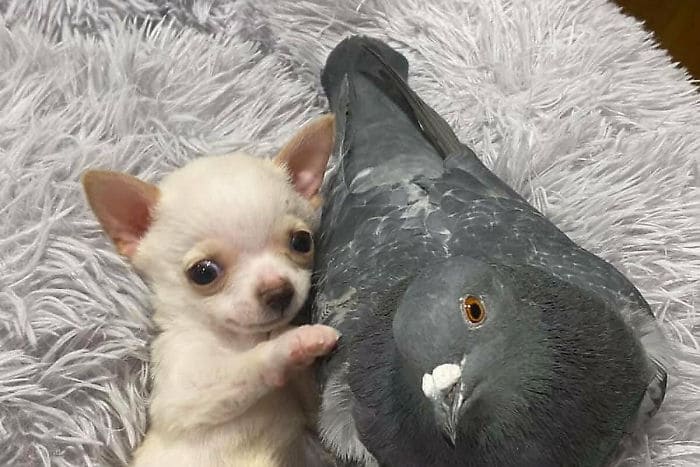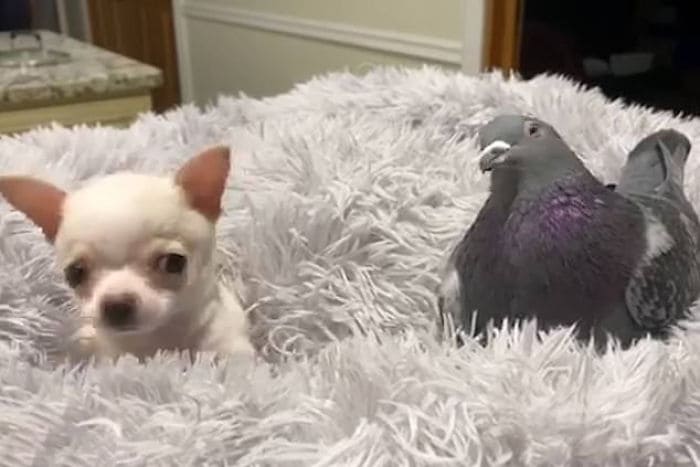 Through a foundation that helps disable animals, this is where Herman met Lundy. Lundy is a young 2 month old Chihuahua who was born with a condition not allowing him to walk properly. At just 2 months he was taken in by the foundation in New York and they offered specialized care for disabled animals This is where he met Herman the pigeon and they instantly became best friends.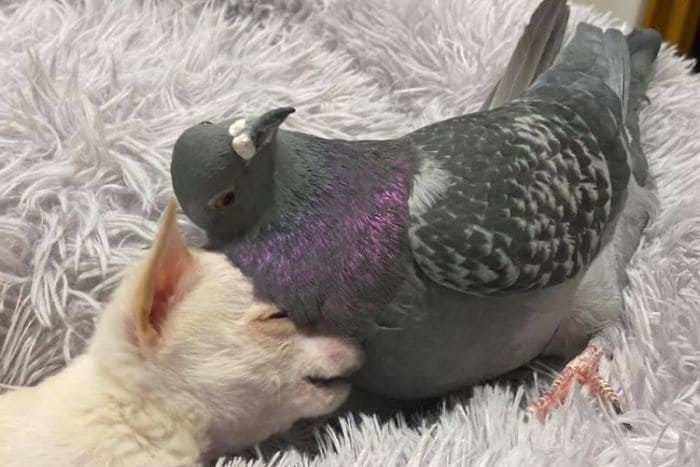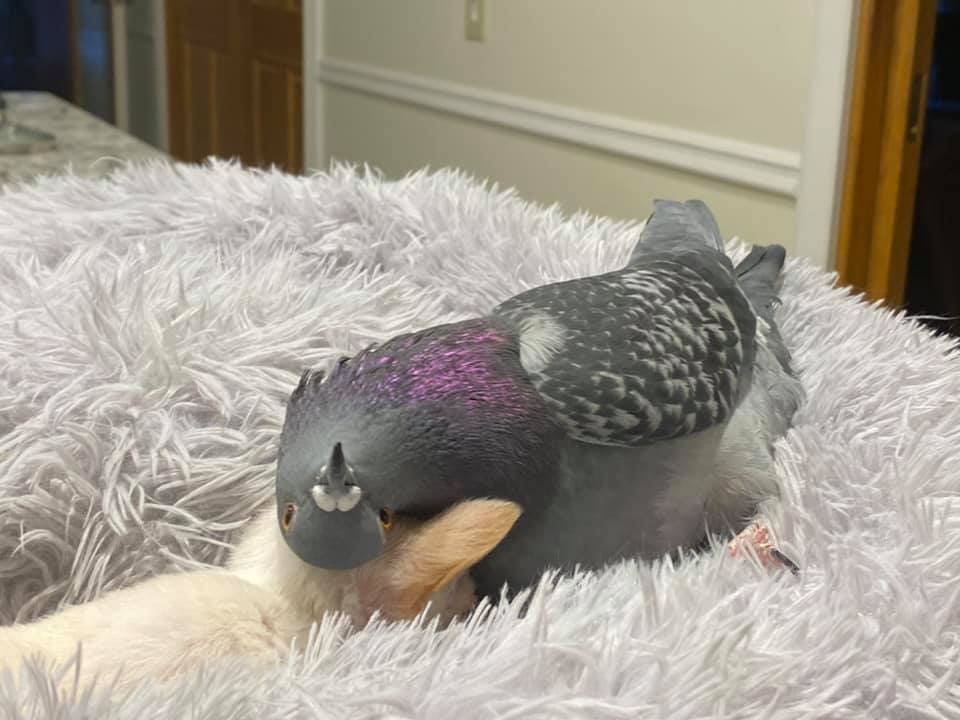 Similar to Lundy, Herman had been introduced to the foundation a year prior. They clearly supported one another and made each others days brighter. Since they were both in unique situations, they helped each other feel better. They workers at the foundation loved their friendship and couldn't help but to capture the cuteness and share it with the world!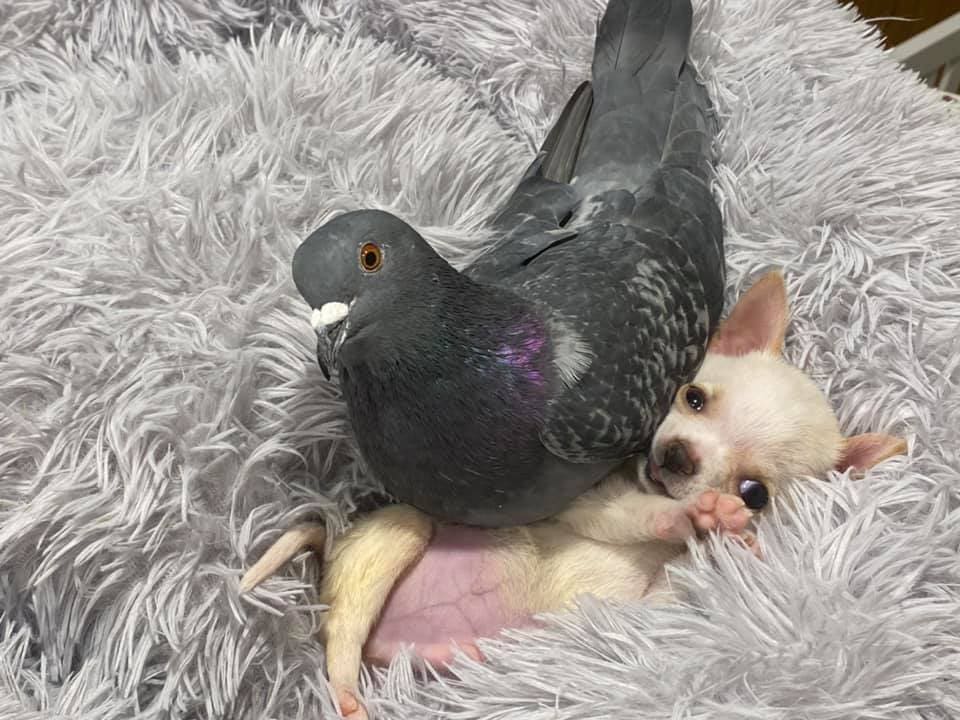 They both have challenges of everyday life but they have found so much comfort in being there for one another. Their friendship is a true example of  how important it is to have friends by your side to get you through life. And in addition, they look so adorable in doing so!