Two people had been walking along a busy street in Rustavi, Georgia when they noticed a tiny furry puppy in the middle of the road, scared and curled up into a ball. At first they thought the dog was dead, but they touched it and felt it slowly breathing.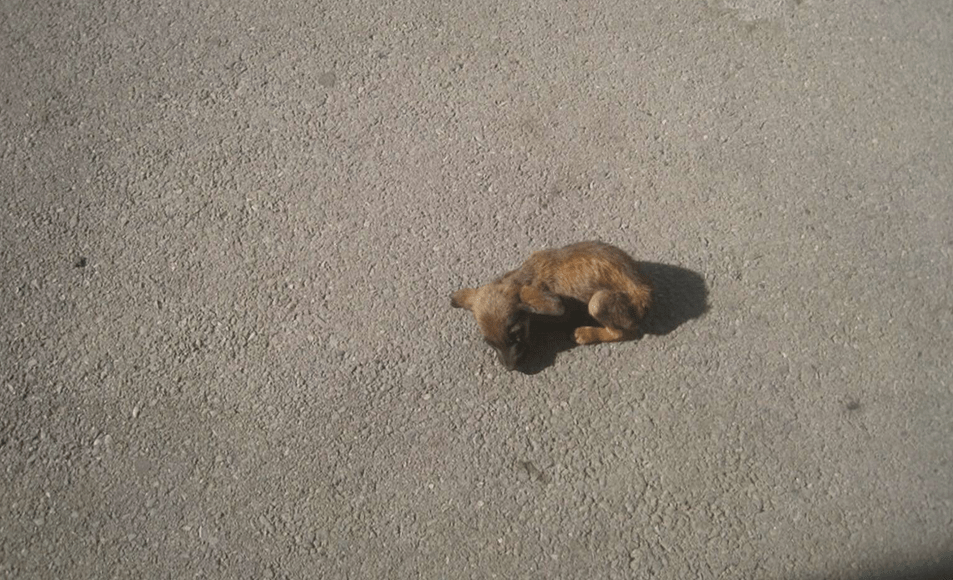 Luckily the two people, named Nika and Irina, volunteered for a rescue group known as Animal Friends and knew exactly what to do. The scared puppy, who appeared to be about 1 month own and barely able to survive on it's own, was thirsty and hungry and unfortunately had a lot of worms. So the two women took the puppy home and treated her for parasites and gave her lot of food to "fatten" her up a bit, since she only weighed about 1/2 pound.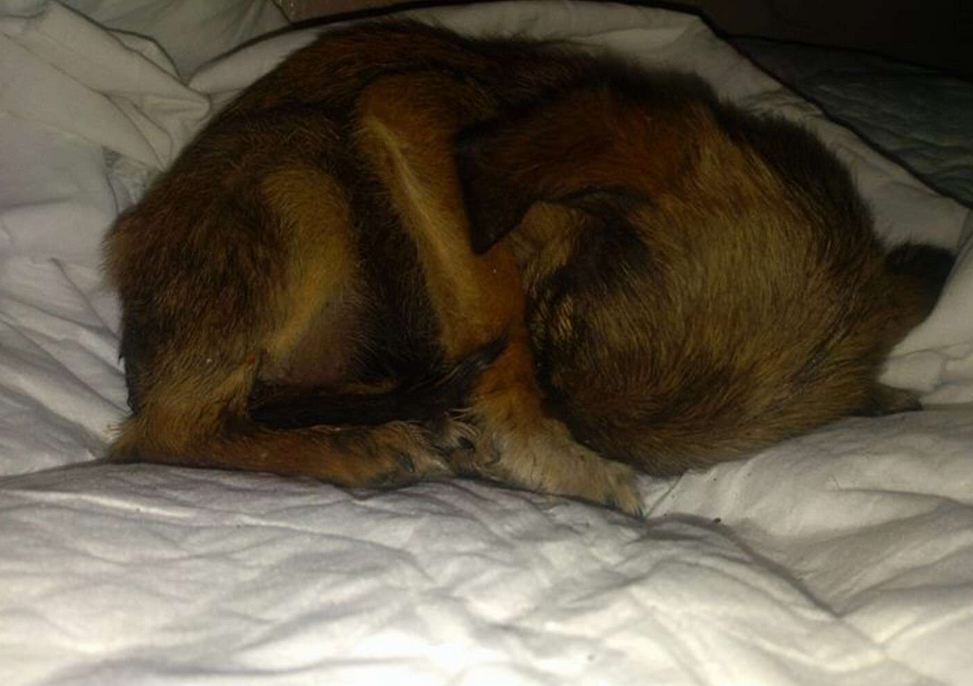 The puppy actually looked so frail that she actually didn't even look like a puppy. They actually thought she looked like an alien, so they named her E.T.! Soon, after a lot of tender love and care, E.T. started to look healthier and healthier every day, and within 9 months, she grew 4 times her weight and size.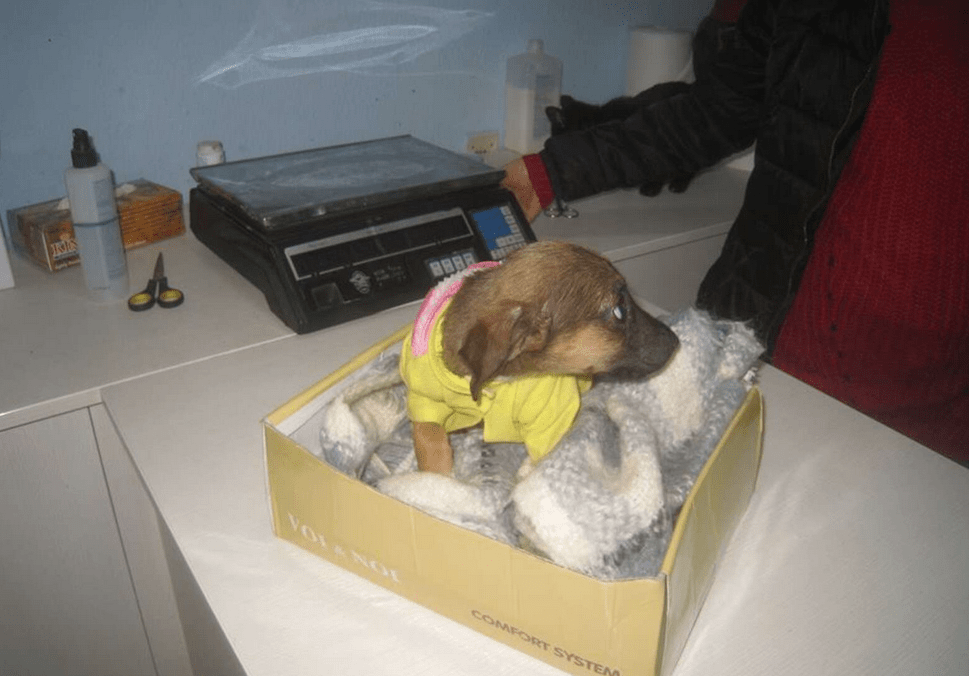 E.T. was luckily adopted by one of the volunteers of the Animal Friends rescue group and now lives an amazing doggy life!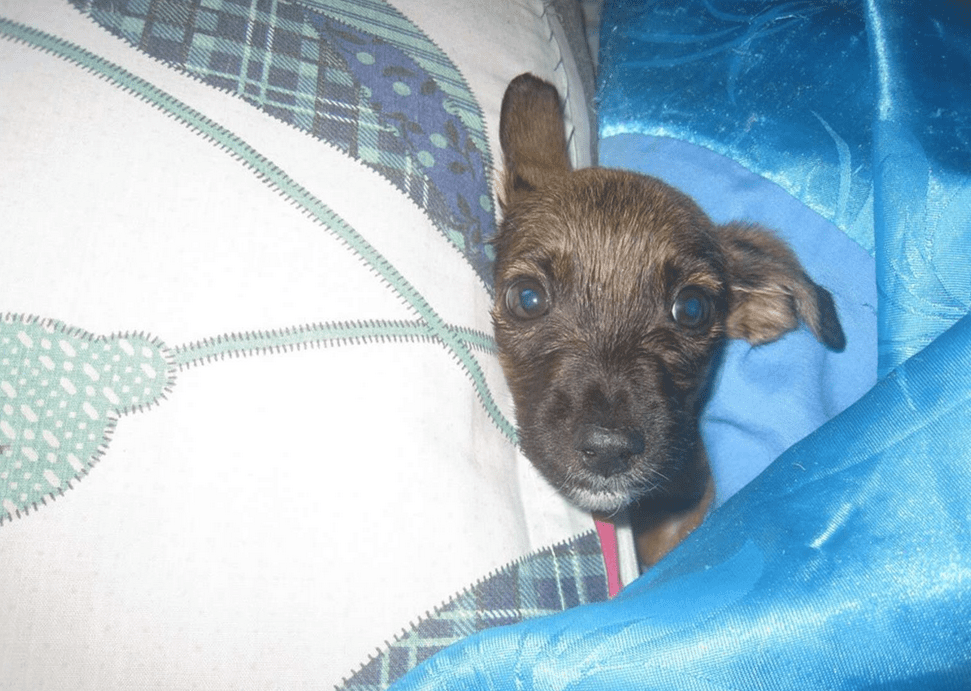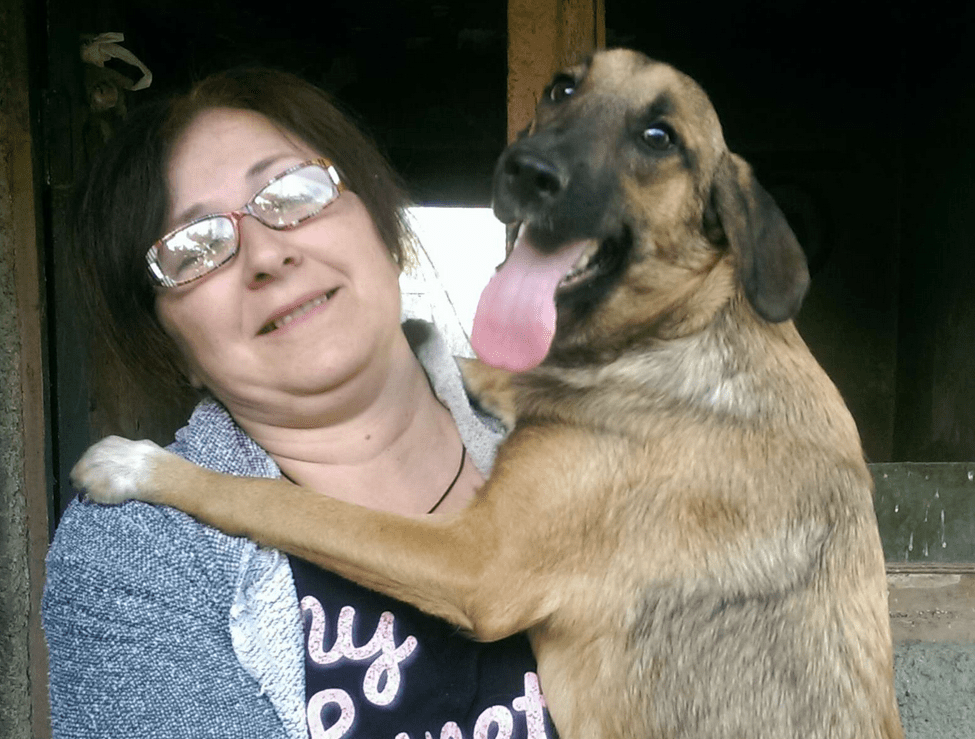 Oh my goodness, we're just so happy to see this adorable little puppy get rescued and saved like this. We're also so thankful that these two kind women saw E.T. that day on the road and saved her!