This smiley feline has a unique way of catching everybody's attention. Nala is currently a cat who lives at a shelter. She flashes a smile at visitors in hopes that she will find a new home soon.
Her adorable smile is hard to miss many visitors say, and the shelter couldn't help but to share it with others. Whenever they workers are having a bad day, they look to Nala to cheer them up.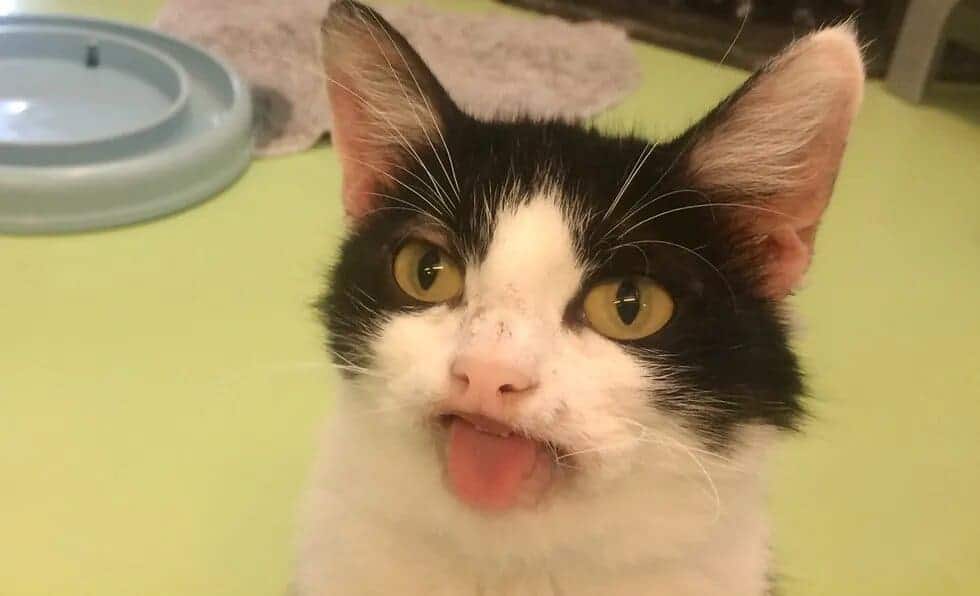 Nala was pregnant and alone outside. When a kind soul from the Netherlands picked her up off the street and brought her to the local shelter to help Nala. They brought her to a animal hospital and they had no choice but to give her an emergency surgery. That night she had 2 tiny kittens, but after a few hours only one survived.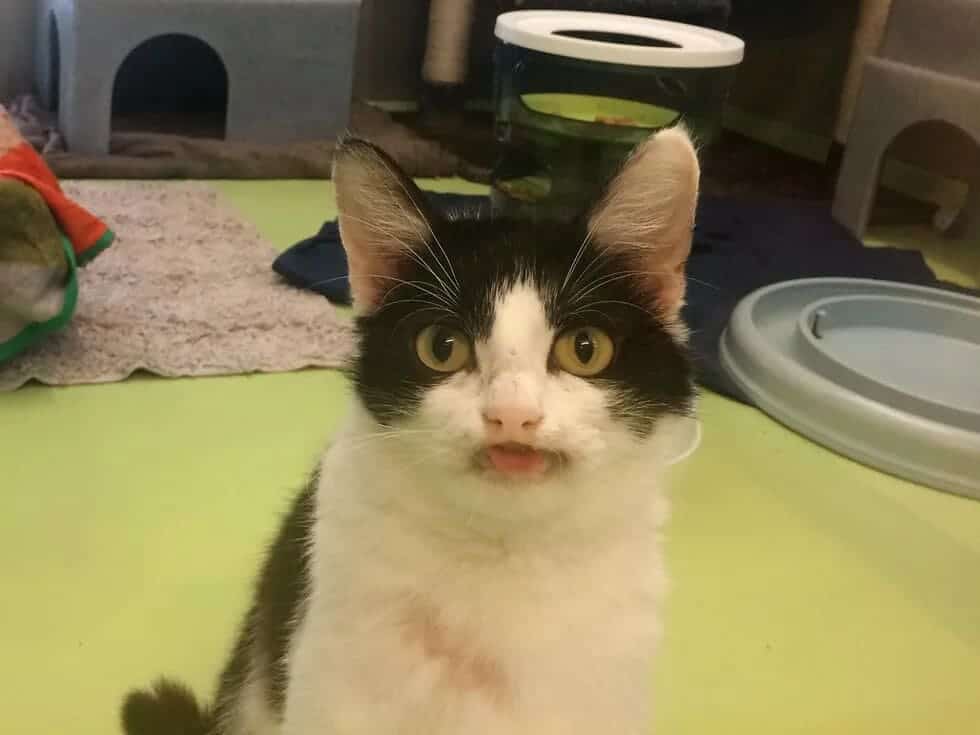 Nala received help from a generous animal protection group in the Netherlands. After a few weeks of living with them, Nala and her kitten got their chance at a better life. Nala's kitten became a healthy and spunky young cat and her kitten has found a new home.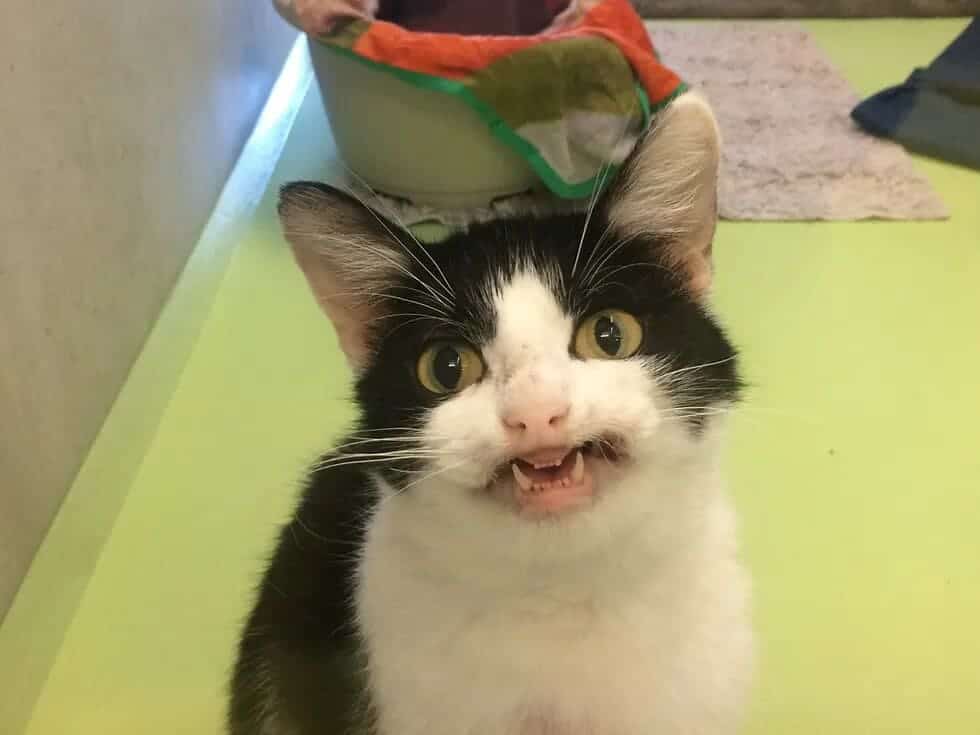 The reason Nala always seems to be a smiley cat is because she was born with a cleft lip. She has a special routine and diet that keeps her healthy and thriving. She loves spending time with the staff at the shelter, in addition she loves the extra attention.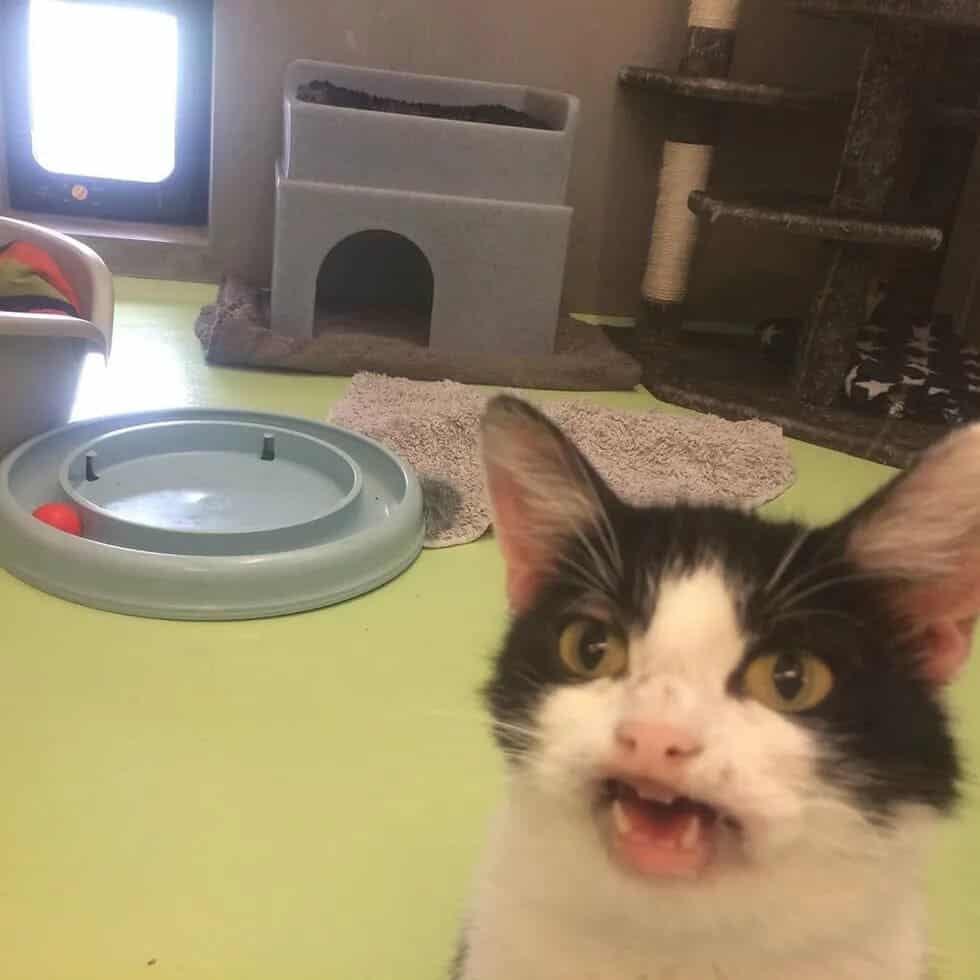 Nala still hasn't found her forever home that will give her the special attention and care she needs. Until then, we have no doubt that she will continue to bring smiles to the world!