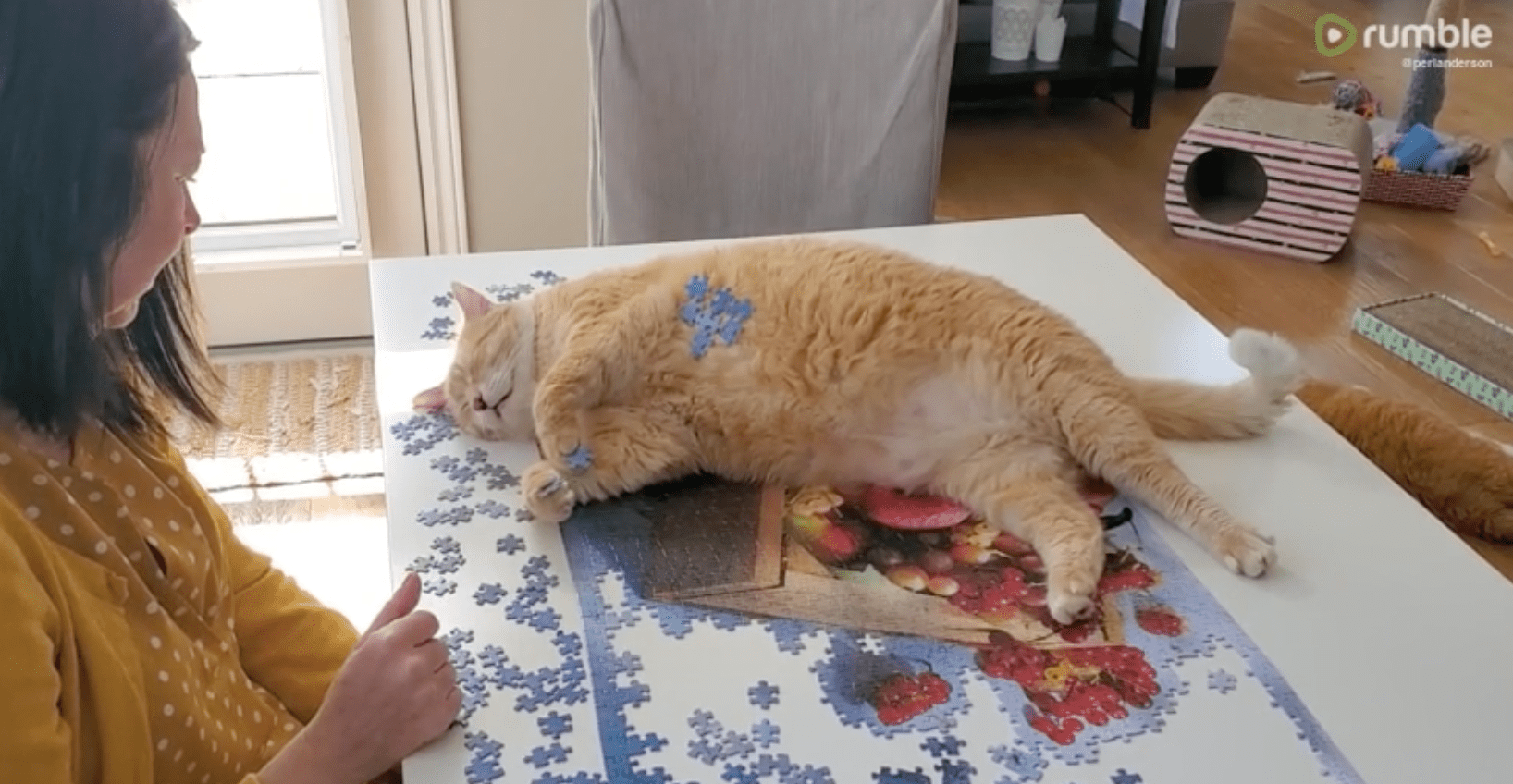 In quarantine, it seems as if everyone is doing puzzles. It is a perfect activity to spend hours up hours doing and to take up lots of time.
This woman is attempting to finish another puzzle after many weeks of being stuck inside. In addition, her cat decides to "help" her out with a few pieces. This cat is a perfect description of how all of us are feeling in this quarantine!
Her owner doesn't seem to happy about her cat's work ethic. However, her owner keeps trying to push her cat to help her out a bit. This goes to show that the best kind of "work" is teamwork! It's funny because to the right, you can see the owner's other cat doing just about the same thing. It seems like these cats know the exact definition of a "cat nap" and they are great examples of it too!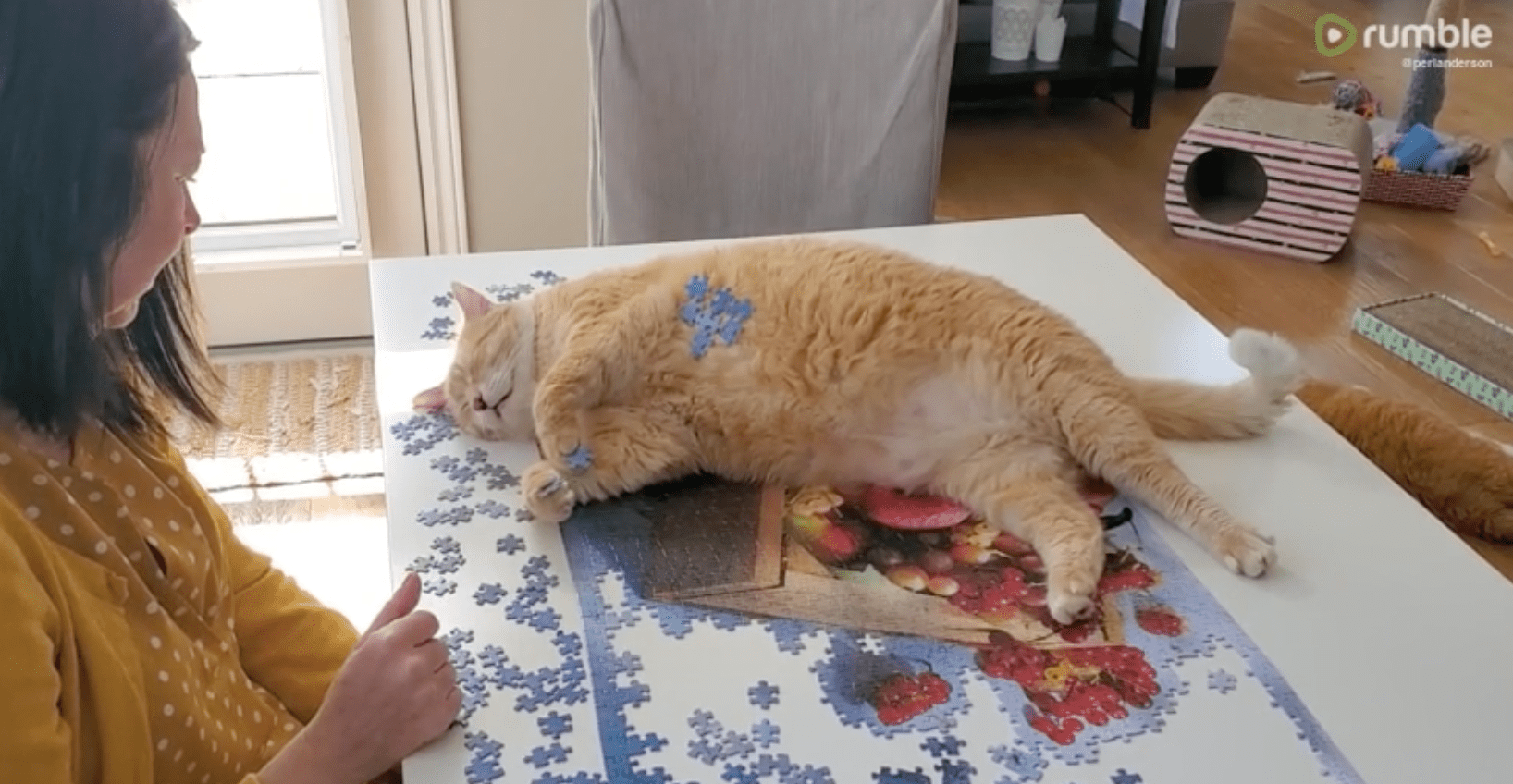 Looks like her cat is doing just about the best she can do. However, does she actually place the puzzle piece? Check out the video down below!
I don't think she will get hired as a puzzle assistant anytime soon, luckily she's working for the family business. We are thankful that someone recorded this funny moment to make us smile during these times of uncertainty. Cute animals and puzzles are what's getting us through this quarantine. How about yourself? It seems like this cat didn't mean to sign up for this assistant position but we appreciate her effort, it's hilarious!